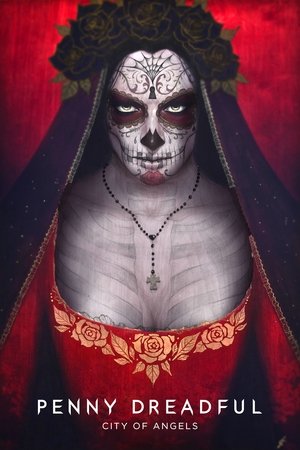 »FICHA TÉCNICA«
Título:
Penny Dreadful: City of Angels
Lançamento:
2020
Gênero:
Drama, Fantasia, Terror
Áudio:
Português | Inglês
Legenda:
Português
Qualidade:
WEBRip | HDTV
Áudio:
10 |
Vídeo:
10
Tamanho:
Variados
Duração:
60 minutos
:
6.7
/10
LEGENDADO 05 [NOVO]
DUAL ÁUDIO 00 [BREVE]
---
Sinopse: Penny Dreadful City of Angels S01 – Los Angeles, 1938. Um lugar e tempo mergulhado em tensão social e política. Quando um assassinato brutal choca a cidade, o Detetive Tiago Vega (Daniel Zovatto) é jogado numa narrativa épica que reflete a histórica rica de Los Angeles: da construção das primeiras autoestradas, ao folclore latino-americano, às perigosas ações de espionagem durante O Terceiro Reich à ascensão do radio-evangelismo. Antes que perceba, Tiago e sua família estarão lutando com forças poderosas que ameaçam separá-los.
Rooted in the conflict between characters connected to the deity Santa Muerte and others allied with the Devil, this saga explores an exciting mix of the supernatural and the combustible reality of 1938 Los Angeles, a time and place deeply infused with Mexican-American folklore and social tension.